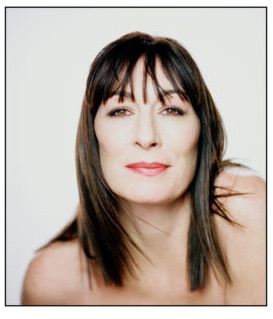 Anjelica Huston is an Academy Award-winning actress and director and continues her renowned family's legacy in film, which began with her grandfather, Walter Huston and her father, John Huston.Throughout her career, Anjelica Huston has received a multitude of awards for her work, including many honors from the National Society of Film Critics, two Independent Spirit Awards, the Los Angeles and New York Film Critics Awards and an honor from Women in Film. Huston received a Best Supporting Actress Oscar® for her role as Maerose Prizzi in the black comedy "Prizzi's Honor," in which she starred opposite Jack Nicholson and Kathleen Turner.  In 2005, Huston received a Golden Globe Award® for her role in HBO's original movie "Iron Jawed Angels," in which she starred opposite Hilary Swank and Julia Ormond. Huston recently completed production on the independent film "Trouble" opposite Bill Pullman and David Morse, written and directed by Theresa Rebeck.  Huston also executive produced the film.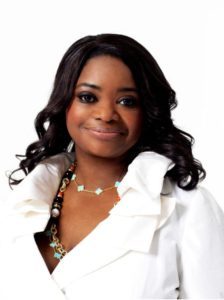 Octavia Spencer is an American actress and author. She is best known for her role as Minny Jackson in the 2011 film The Help, winning the Academy Award for Best Supporting Actress. Octavia is one of eleven actresses to win the BAFTA, Golden Globe, SAG, Critics' Choice, and Academy Award for Best Supporting Actress in the same year. Other notable films include Get on Up, Black or White, Smashed, Snowpiercer, The Divergent Series: Insurgent, Zootopia, and Fruitvale Station. Spencer created the character of Randi Rhodes, Ninja Detective for a children's book series, releasing The Case of the Time-Capsule Bandit , 2013 and The Sweetest Heist in History, 2015.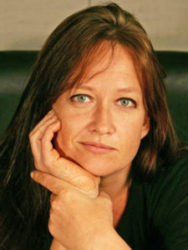 Jennifer Chambers Lynch was born on April 7, 1968 in Philadelphia, Pennsylvania, USA. She is a director and writer, known for Surveillance (2008), Chained (2012) and Boxing Helena (1993). Jennifer attended Interlochen Arts Academy in Interlochen, Michigan. She made history at the New York City Horror Film Festival when she became the first female to win the Best Director award in the festival's history in 2008.
Judy Chicago has remained steadfast in her commitment to the power of art as a vehicle for intellectual transformation and social change and to women's right to engage in the highest level of art production. As a result, she has become a symbol for people everywhere, known and respected as an artist, writer, teacher, feminist and humanist whose work and life are models for an enlarged definition of art, an expanded role for the artist, and women's right to freedom of expression. Her influence both within and beyond the art community is attested to by her inclusion in hundreds of publications throughout the world. In 1974, Chicago turned her attention to the subject of women's history to create her most well-known work, The Dinner Party, which was executed between 1974 and 1979 with the participation of hundreds of volunteers. This monumental multimedia project, a symbolic history of women in Western Civilization, has been seen by more than one million viewers during its sixteen exhibitions held at venues spanning six countries. In 2007, The Dinner Party was permanently housed at the Brooklyn Museum as the centerpiece of the Elizabeth A. Sackler Center for Feminist Art. In 2015  her work was included in multiple museum exhibitions in Krakow, London, Milan and Bilbao, Spain. In addition to a life of prodigious art making, Chicago is the author of numerous books.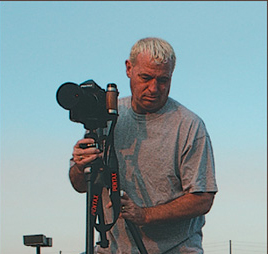 Donald Woodman seamlessly moves between the world of fine art photography and commercial photography. Moreover, his fine art images have been reproduced in numerous photographic catalogues. Woodman has also produced the photographic work for all of Judy Chicago's gallery catalogues and art books. Donald taught photography at the University of New Mexico, Valencia Campus from 1998 to 2002. In the fall semester of 2001 he team taught with Judy Chicago at Western Kentucky University, Bowling Green, KY. Woodman's students documented the project titled At Home, the transformation of a house into a work of art. The 25 students, under the direction of Chicago and Woodman, revisited the subject of home 30 years after Chicago's ground breaking Womanhouse project which was created in California in 1972. The students dealt with subjects that included history, generational perspective, self-image, prejudice and rape.  In the fall of 2003, Chicago and Woodman again team taught, facilitating an ambitious inter-institutional, multi-site project in Pomona and Claremont, CA, titled Envisioning the Future. His work has been included in exhibitions both nationally and internationally. His work has been published in magazines including Time Magazine, Newsweek, Vanity Fair, Art in America, ARTNews, Preservation Magazine and New York Newsday.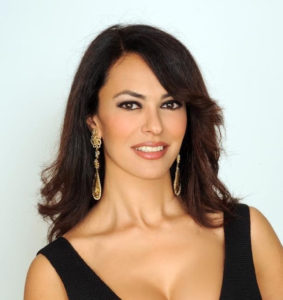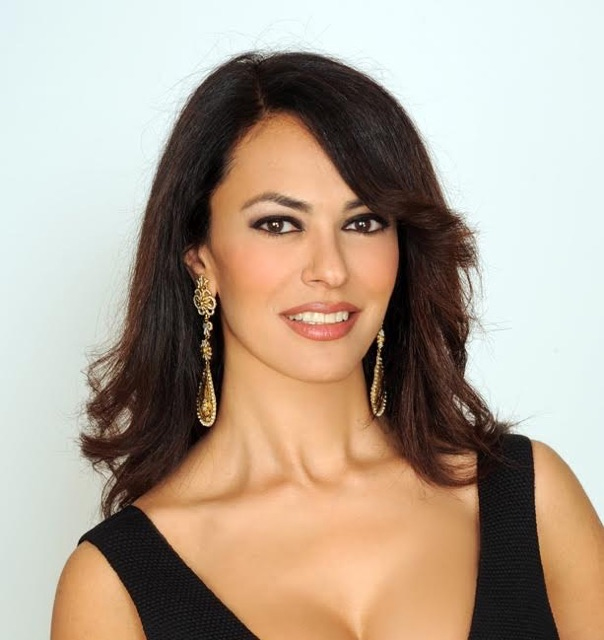 Maria Grazia Cucinotta (born 27 July 1968) is an Italian actress who has featured in many films and television series since 1990. She has also worked as a producer, screenwriter and model. Cucinotta was born in Messina, Province of Messina, Sicily, Italy. She is well known in Italy as a movie and television actress, but internationally she is best known for her roles in Il Postino and as the Bond girl, credited as the Cigar Girl, in the James Bond film The World Is Not Enough.
Zandra Rhodes' early textile designs were considered too outrageous by the traditional British manufacturers so she decided to make dresses from her own fabrics and pioneered the very special use of printed textiles as an intrinsic part of the garments she created. She was Designer of the Year in 1972 and in 1974 Royal Designer for Industry.  Zandra's lifestyle is as dramatic, glamorous and extrovert as her designs. With her bright pink hair, theatrical make-up and art jewelry, she has stamped her identity on the international world of fashion. She has designed for clients as diverse as Diana, Princess of Wales, Jackie Onassis, Elizabeth Taylor and Freddie Mercury of the rock group 'Queen'. She continues to clothe and design for the rich and famous around the world from royalty to rock stars including: HRH Princess Michael of Kent, Debbie Harry, Bianca Jagger, Kylie Minogue, Anastasia, Paris Hilton, Joan Rivers and the late Isabella Blow. Helen Mirren, star of "The Queen" wore a Zandra Rhodes when she received her award from BAFTA and Sarah Jessica Parker dressed up in a Zandra for "Sex and the City". Her vintage pieces have long been collected by Tom Ford and Anna Sui and have been worn by Kelly Osborne, Ashley Olsen, Kate Moss and Naomi Campbell. Zandra was made a Commander of the British Empire in 1997 in recognition of her contribution to fashion and textiles and has nine Honorary Doctorates from Universities in both the UK and USA. In May 2010 she was installed as Chancellor of the University of the Creative Arts (UCA) at the Banqueting House, Whitehall, UK and now has been made a Dame in the Queen's latest Honors list.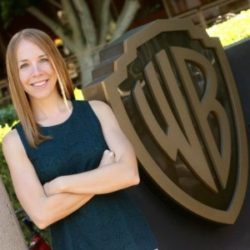 Rebecca Gilbert Weisberg was determined while in law school to pursue her dream career as an attorney in the entertainment industry. As an undergraduate English major, she'd always gravitated toward the creative opportunities in law. Rather than apply for traditional law firms jobs, Rebecca focused her career path on entertainment related positions. During law school she interned at the prominent sports and entertainment agency IMG and volunteered as a selection committee member for the Cleveland International Film Festival. Both of these opportunities solidified her focus and further encouraged her drive to one day work in Hollywood. In 2012, Rebecca moved from Cleveland, Ohio to Los Angeles, California to join Warner Bros. Television. Currently, Rebecca is Director, Business Affairs at Warner Bros. Television. Previously she was a Director of Legal Affairs for Warner Bros. Television. As a production attorney for WBTV, Rebecca served as the primary legal counsel on numerous television shows, including critically acclaimed "Mom" and superhero hit "The Flash". Rebecca loves her work, which included drafting agreements concerning networks, producers, writers, locations and reading scripts in search of potential legal issues.