The Chimaera Project offers public panel discussions, film screenings, gender-flipped screenplay readings and networking events that align with our mission to advocate on behalf of female filmmakers.
---
ON MAY 17, 2020 we were proud to share a short film by one of our TO.GET.HER finishing fund awardees "ALONE TOGETHER" by Katie Sponseller. Katie's film is a short drama about a teenage girl seeking strength and power after a sexually-violent trauma. But when Alex (Naomi Oliver) decides to join her school wrestling team, her fight to regain control is challenged by a toxic bully. The screening took place as a Zoom event during the COVID-19 lockdown days. The below slideshow was shown prior to the film screening as people joined the screening room. A big shoutout to Katie for making the screening possible!
---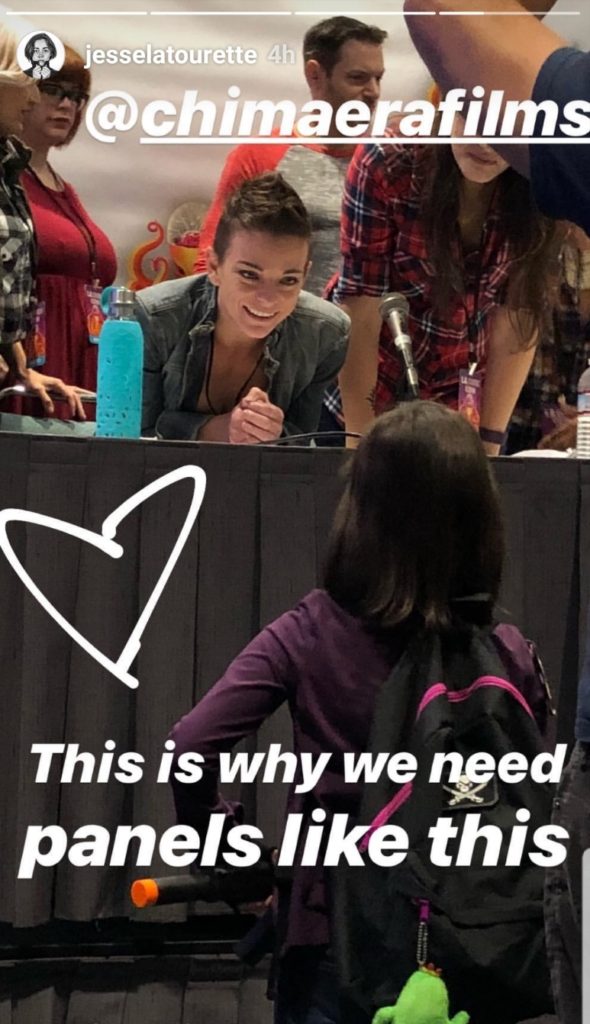 ---
FLIP the SCRIPT a gender-flipped reading of the Season 5 finale of SUPERNATURAL was presented at the 2018 L.A. Comic Con
---
WONDER WOMEN FILMMAKERS: Insight from Women in the World of Filmmaking, a public discussion was presented at the 2018 L.A. Comic Con
---
FLIP the SCRIPT reading of The Shawshank Redemption, 2017 Chimento Contemporary, Los Angeles.