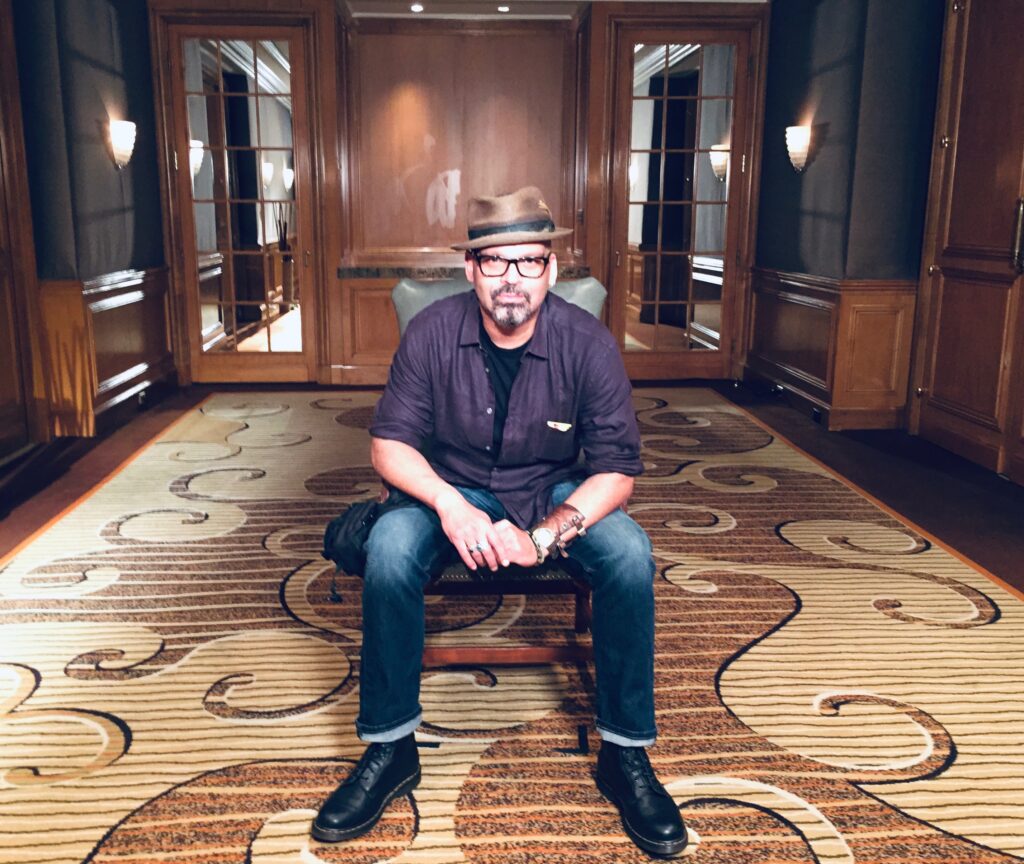 Jonte Richardson has worked in the entertainment business since the age of fifteen. Starting his career as a very lowly studio assistant in The Island Records recording studio in London, making tea and cleaning up for such artists as The Wailers, Peter Gabriel, Peter Tosh and Robert Palmer. At the age of 17, he became a world-traveled session musician for the likes of 'Terence Trent D'Arby', Erasure, Mica Paris and Sly and Robbie.
In 1990 after signing one of the biggest record deals of the nineties Jonte, wrote and produced one of the most critically acclaimed albums of the year — Father Father's "We are all so very happy" for Polygram Records.
It was during this time that Jonte acquired his love of filmmaking. He has co-produced and directed his own music videos, which led to his film and television career.
In 1993, Jonte won the BBC Black Screen Award for his debut screenplay Johnny Was.
After several years learning his craft and producing a varying array of projects, he went on to develop several series for the BBC including Babyfather based on the cult British book of the same name.
Jonte's screenplay I Bring You Frankincense was produced for the BBC and in 1997 won the C.R.E Race In Media Award, the OTG People's Choice Award as well as winning the main prize at the Oberhausen International Short Film Festival. "Frankincense" is still being used by British schools to discuss racial awareness and is still a great favorite on the International film festival circuit.
Jonte has always been extremely active on the British and American independent film scene, actively helping to promote and advise new film talent with his screenplay reading nights Off The Grove in London.
Jonte was also a key advisor and board member of The BFI's – Script Factory with the likes of Mike Figgis and Troy Kennedy-Martin.
In 2003, Jonte Co-founded The Alliance of Black Media Professionals UK, an organization dedicated to creating change and tangible opportunities for people of Black African Heritage within the British Film and Television Industries.
Jonte has also been a regular writer on Britian's most popular police drama, The Bill. His most recent episode receiving 9/10 from The Bill fan-sites and nominated for a 2006 Screen Nation – Achievement in Screen Writing Award.
Now based in Los Angeles, Jonte has formed The Navajoblack Company to produce an array of cutting edge multi cultural projects for film, television and other emerging formats.