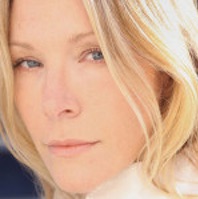 Shana Betz, Co-President & Founder,  began producing as the ED of MVPA for the music industry, working on corporate partnerships with Universal Studios, Sony, Warner Bros., MTV and more. She produced many short format projects, including The Stranger, which won the Eastman Kodak New Filmmaker Award. Shana honed her acting and comedic voice while performing with Tim Robbins', The Actors' Gang, touring as the only female in George Orwell's 1984. Betz partnered with Robbins to program and produce the WTF?! Festival and Axis Mundi Series — over 40 music, literature and film events and more. Shana began directing when she received a grant to write and direct a film for Girls! Girls! Girls! Project. She was selected to participate in the Film Independent Directors Lab with her script, Free Ride based on her life story. Her second feature is in post- production while she preps for the third, Black Belle.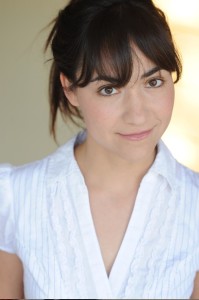 America Young, Co-President & Founder, is the writer/producer of Geek Therapy (licensed by Stan Lee & POW! Entertainment). She has stunt coordinated/action directed films and music videos for Katy Perry, Ashley Simpson, The Used, Chris Cornell and Natasha Beddingfield. America helped start, run and program the non-profit Feel Good Film Festival and was the Director of Operations of The Catalina Film Festival. She was one of the executive producers and directors of the feature film anthology called Girls! Girls! Girls! starring Octavia Spencer, Beth Grant and French Stewart. She has directed the pilot Wrestling with Parenthood, starring professional wrestlers and written by, Steve Jaros, the writer of the critically acclaimed Saints Row video games. She just directed the comedy feature, The Concessionaires Must Die this year.  She's attached to direct a punk rock, super hero feature called Smash Girl.
Julia Cheryl Bookout, Executive Director & Founder has a passion for collaborative art projects. As an individual artist, Bookout is included in the California Women Artist Project archived at the University of Southern California and Special Collections and University Archives, Rutgers University Libraries, a project organized by Gloria Orenstein, Professor of Women in Literature and Art at USC.   Bookout is the  past President of the Southern California Women's Caucus for Art 2012 – 2016,  Board member, Mil-Tree Veteran Project and Advisory Board, Joshua Tree Retreat Center.  Cheryl has been a guest on numerous panels throughout the U.S.  Bookout and has co-produced three short films and has two films in development.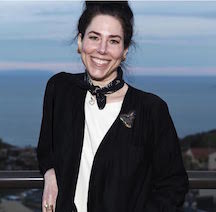 Amanda Quinn Olivar, Director, is West Coast Editor for Curator magazine.  She is currently producing Howard Meyer's play Paint Made Flesh and the feature documentary Seeing is Believing: Women Direct.  Amanda was raised surrounded by art and artists, which led to her path as an arts advocate.  She received the HeArt Award for her work benefiting A Window Between Worlds, and has curated exhibits at venues including the Skirball Cultural Center, The Cornell Art Museum, John Wayne Airport, the Fresno Art Museum, and the Brand Art Center.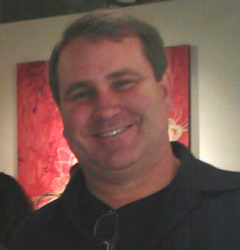 Timothy L. Campbell, Director, began his career in the arts after graduating from Occidental College when he was hired by Bowers Museum of Cultural Art, where he worked with volunteers, docents, and assisted the curators and registrars with exhibitions. After Bowers, Tim was a Visiting Researcher at the Tokyo University Museum in Japan. He learned exhibition design and the management of collections from curators of scientific and cultural artifacts, and assisted with research and display projects. Working at Disney's Animation Research Library for a decade after returning to the US, Tim learned art conservation, creation and tracking of digital images, and the different approaches of archives vs. museums, and the licensing of intellectual property. Following his work with Disney, Tim worked with Blizzard Entertainment to start a culture of exhibitions by providing access to art created over the company's 20-year history. In addition to displays of artwork at Blizzard's offices and events worldwide, he worked with local art schools and galleries to initiate the process of external exhibition. As a crowning achievement, Tim produced a very successful exhibition at the Museum of Contemporary Art, Taipei in 2010. After leaving Blizzard in 2012, has been Curator at the Golden West College Art Gallery, taught courses in the museum studies program at Irvine Valley College, and is the Collections Manager of the Laguna Art Museum.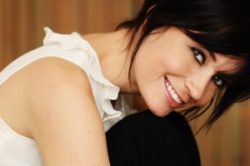 Jenn Fee Catalino, Director, believes that "no amount of practice can equal the act of doing," and her resume ranges from producing, styling, casting, writing, coordinating and acting. After working in Los Angeles for over a decade, she relocated to Portland, Oregon where she line produced at the Academy Award nominated stop-motion production company, Laika (The Boxtrolls, ParaNorman, Coraline, etc). Currently, she is developing several independent films in Boston, Massachusetts; among them is the dark, female-ensemble comedy, Dim Rainbows. In 2009, Jenn created and produced, along with April Wade and America Young, an anthology feature comprised of 6 short films entitled Girls! Girls! Girls! Under the production's strict perimeters, each short film had to have a female director, writer, editor, producer and cinematographer. Made on a micro-budget, the film had a successful festival run, garnering the "Best Producer" Award at the 2011 LA Femme International Film Festival. GGG was an inspiring collaboration promoting female filmmakers and the power of creative women. Empowered by what she learned from Girls! Girls! Girls!, Jenn is elated to be apart of The Chimaera Project and the continuation of promoting female filmmakers.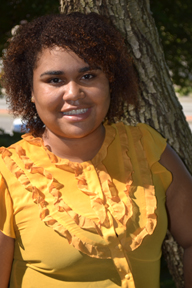 Lohanne Cook is the Director of Special Projects at the Newport Beach Film Festival. Her responsibilities for the festival include coordinating Industry Seminars providing filmmakers the opportunity to expand their knowledge on the art and process of filmmaking with leading filmmakers. Past guests include Aisha Tyler, Linda Woolverton, Kirk Ellis, Chris O'Dowd and The Chimaera Project's very own America Young.  Lohanne acts as liaison on behalf of the Newport Beach Film Festival with industry professionals and executes specialty programs. Additionally, she co-hosts a weekly podcast focusing on Pop Culture. Ultimately, she seeks to bring filmmakers and industry professionals together to educate and celebrate the art and craft of film.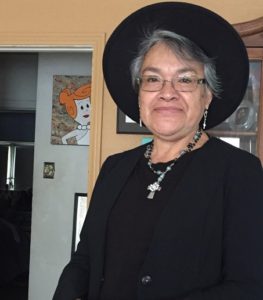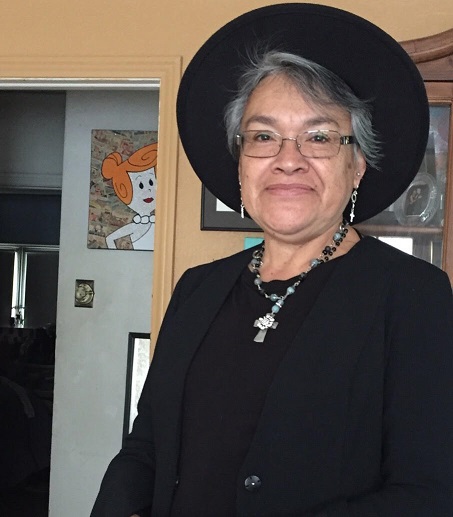 Trini Nunez spent 20 years working for Home Savings and Loan as a Systems Analyst Liaison for Finance, Payroll and Human Resource Departments. After so many years in the corporate world, she decided to take a year off to travel. During this time, Trini felt compelled to volunteer at a domestic violence shelter and this altered her life's course. She has been dedicated to working for nonprofits for the last 17 years. Her most recent position was as bookkeeper for the nonprofit A Window Between Worlds where for over ten years she prepared their annual audits.  Trini is proud and excited to work with The Chimaera Project and be part of this amazing group of talented people.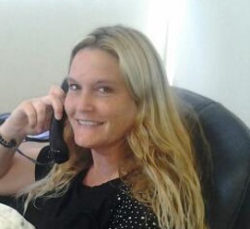 Stacy Sweeting, has extensive experience in event planning and grant writing. She has been helping nonprofits reach their organizational and business goals since 1996. Over the years, Stacy has been making a positive impact on communities in Southern California as a Program Coordinator, Volunteer Coordinator, Program Director, Swim Instructor, Grant Writer and Executive Director. For ten years, Stacy wore many hats for the YMCA, successfully managing programs, program sites, staffing, volunteer recruitment, campaign management, special events and budget development and implementation. Most recently Stacy was with the Orange County SPCA for nearly 10 years and held the position of Executive Director where she pursued her passion for helping animals.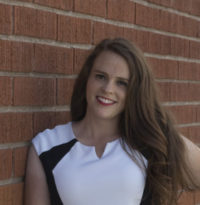 Elizabeth Worley is an independent filmmaker working freelance in many aspect of the industry. After five years working in the event and wedding business Elizabeth, longing for excitement and to continue her nomadic life, moved to Los Angeles to pursue a career in film production. Since moving to Los Angeles Elizabeth has worked in many different capacities in film and television. She has experience as a Producer, Art Director, Prop Assistant, Graphic Designer and Production Assistant. Elizabeth has a degree in Journalism, Communications and History. When Elizabeth isn't working she is traveling the world or doing "market research" on Netflix or Hulu.