Champions for Female Filmmakers!
The Chimaera Project recognizes the collective voice as a catalyst for social change. We are dedicated to empowering filmmakers who identify as female to fearlessly create, inspire and lead. Our goal is to create change by demonstrating an inclusive model.
Our vision is to support filmmakers identifying as female to see their project to fruition. We believe that by supporting creative visionaries who are telling the stories that will grow our hearts, open minds and ask questions, together we can lead a movement for positive change in the world.
We believe all individuals have the ability to transcend traditional ideas, rules, patterns, relationships and create. It is our belief that only when people from different life experiences and points of view are given a chance to express themselves can we really create change.
---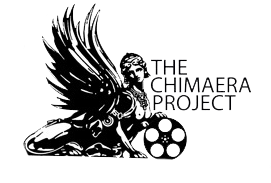 About our logo: The Chimaera is a fabulous creature. She embodies diverse and strong-minded women working in the film and arts industries.
Pronounced: chai.mae.ra