Advocacy and Action for Female Filmmakers!
The Chimaera Project recognizes the collective voice as a catalyst for social change. We are dedicated to empowering filmmakers who identify as female to fearlessly create, inspire and lead! Our goal is to create change by demonstrating an inclusive model.
We will not be silent!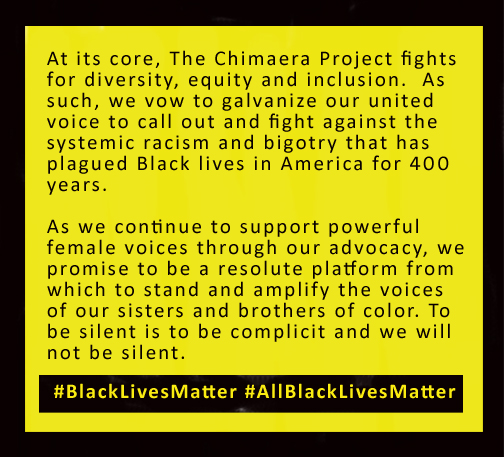 ---
---
We are excited to announce an advocacy partnership with Seed&Spark to help you with your crowdfunding campaigns-no matter which platform you decide to use! Details here.

---
---