2018 Opportunities
Please visit again for future opportunities and be sure to sign-up for our eNews blast! 
(Sign-up for The Chimaera project eNews on the sidebar of this page.)
We are excited to share the results of our 2018 TO.GET.HER Awards.
Together we will work TO.GET.HER. funded, finished, hired!
CONGRATULATIONS TO.GET.HER AWARDEES!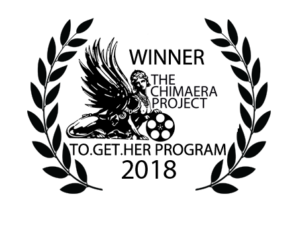 For more about the TO.GET.HER filmmakers, download the full press release here:
To.Get.Her. Finalists Press Release 
To.Get.Her Honorees (Fiscal Receiver Opportunity):
Funding made possible in part by the Los Angeles County Arts Commission
and the Puffin Foundation.