Events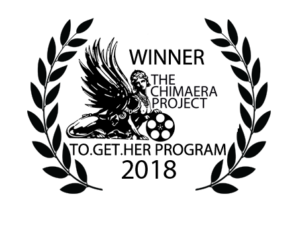 MAY 30, 2018 
TO.GET.HER AND IN (H)ER (D)IRECTION
Reception and Awards 
Brack Shop Tavern, DTLA
TO.GET.HER is supported in part by the Los Angeles County Arts Commission
and the Puffin Foundation.
Zandra Rhodes presentation as culminating event of The Chimaera Project Mentorship program with the Huntington Beach Academy of Performing Arts!
November 28, 2017
Fashion icon and pioneer, Dame Zandra Rhodes, was the grand finale guest lecturer of the Huntington Beach Academy for the Performing Arts' (APA) five-week mentoring partnership with The Chimaera Project. Zandra's clients include royalty and rock stars alike and in 2014, Queen Elizabeth named Zandra "Dame Commander of the Order of the British Empire." View Zandra's presentation on The Chimaera Project's YouTube Channel here.
FLIP the SCRIPT, May 10, 2017
THANK YOU TO ALL WHO PARTICIPATED, VIEWED AND ENCOURAGED! The Chimaera Project's FLIP the SCRIPT reading of Frank Darabont's classic screenplay The Shawshank Redemption, directed by America Young. Male roles were read by women. Female roles were read by men. Eva Chimento thank you for the awesome venue Chimento Contemporary! Thank you actors: Mary Eileen O'Donnell, Toni Torres, Sabra Williams, Molly O'Neill, Misty Monroe, Trish Geiger, Sierra Fisk, Beverly Hynds and Adam Kerbel!
This event was shared live via FaceBook in collaboration with the First-Ever '50/50 Day' National Initiative Challenging Us All to Make 100% Commitment to Gender Equality!
The Chimaera Project (TCP) Meet-up: Palm Springs Film Festival
January 8, 2017
America Young, TCP Co-Executive Director, directed her first feature, a pop-culture comedy called "The Concessionaires Must Die!!", executive produced by Stan Lee with  a World Premiere, opening weekend at The Palm Springs Film Festival in 2017.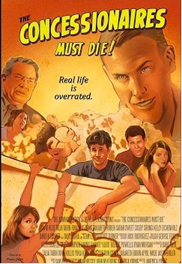 TCP Board Members and friends gathered for the screening and meet-up immediately following at Rocket Fizz and the Kaiser Grille, both located in downtown Palm Springs.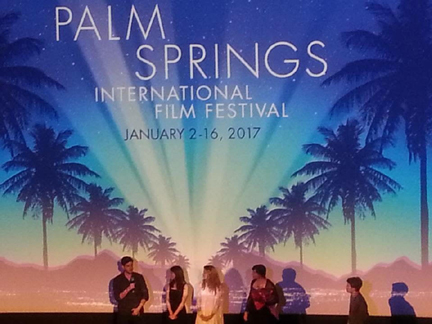 2016 Collaborative Panel Discussion Events: Seeing is Believing: Women Direct
A Documentary Series About Women Directors, Executive Produced by Leah Meyerhoff and Cady McClain.
Film Screening: Always Worthy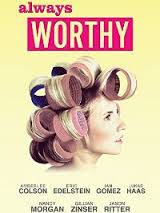 Q & A with filmmaker Marianna Palka
and members of the cast and crew 
Sunday, April 17, 2016
Always Worthy, is the story of an aspiring actress who has to overcome herself to find success in Hollywood. Marianna Palka directed and co-produced this feature film. The conversation immediately following the film viewing with Marianna and members of the cast and crew will provide a fun and insightful look at the filmmaking and distribution process. Marianna was the subject of an award winning documentary film that is currently available on HBO: The Lion's Mouth Opens.  This verité documentary is about confronting life's most daunting moments with purpose and grace, and about the impact of genetic bonds and genetic testing on the people we love and on how we face our destiny.
Panel Discussion: Newport Beach Film Festival
Saturday, April 23, 2016
The Dynamic Women in Entertainment panel discussion featured The Chimaera Project's Co-ED America Young, Director Alison Eastwood and Actor, Director Aisha Taylor.
A fun vocal and audience engaging panel, the three dynamic women in entertainment spoke on their thoughts and struggles of being a well known woman working in a mostly man based business.
A topic that was passionately discussed involved the problems with lack of women and diversity on television with lead roles only being able to act with specific guidelines.
Awards: CATALINA FILM FESTIVAL 2015
 September 24-27, 2015
The Chimaera Project was proud to team with The Catalina Film Festival by honoring two groundbreaking female filmmakers who have created gender equality in the industry though action.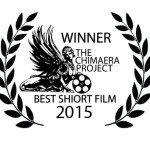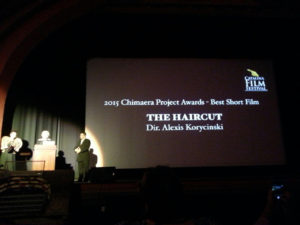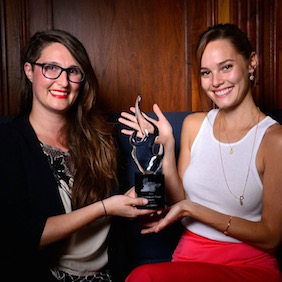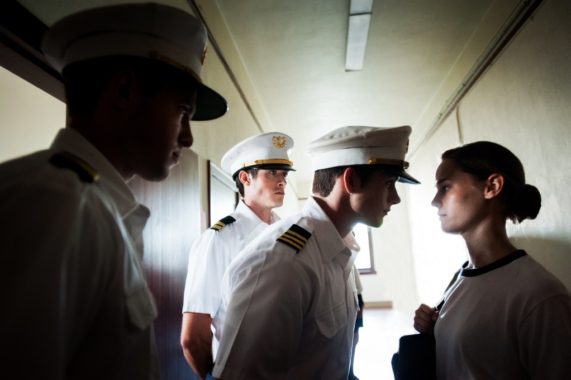 Best Short Film was awarded to The Haircut, directed by
Alexis O. Korycinski; Julia Cox, writer; and Bailey Noble as the film's protagonist, Amy, who in 1976 is among the first class of female cadets accepted into military service academies.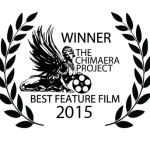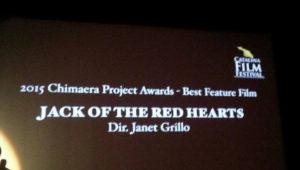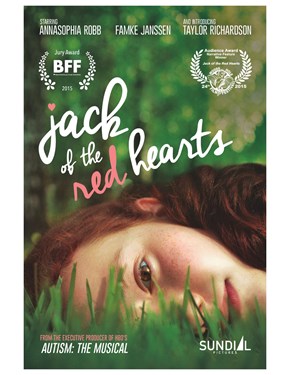 Jack of the Red Hearts was presented the award for best feature film, directed by Janet Grillo ; Written by Jennifer Deaton ,
Produced by Lucy Mukerjee-Brown Starring Famke Janssen, Sophia Anne Caruso, Israel Broussard, and Taylor Richardson. This compelling feature film follows a teenage con artist as she tricks a desperate mother into hiring her as a live-in companion for her autistic daughter.